Vincent Muwonge joined Education Matters 7 years ago, when he was in the fifth grade of primary school at the Divine Mission Junior School. He was taken into the sponsorship program of our organization, as he is an orphan child and the people he lived with couldn't afford his school fees anymore. Since then, Education Matters took over his school fees at the Divine Mission Junior School.
His grades in primary school were sufficient to promote him to the secondary level. Therefore he joined secondary school at K Garden Grove College Buddo from senior one to senior three.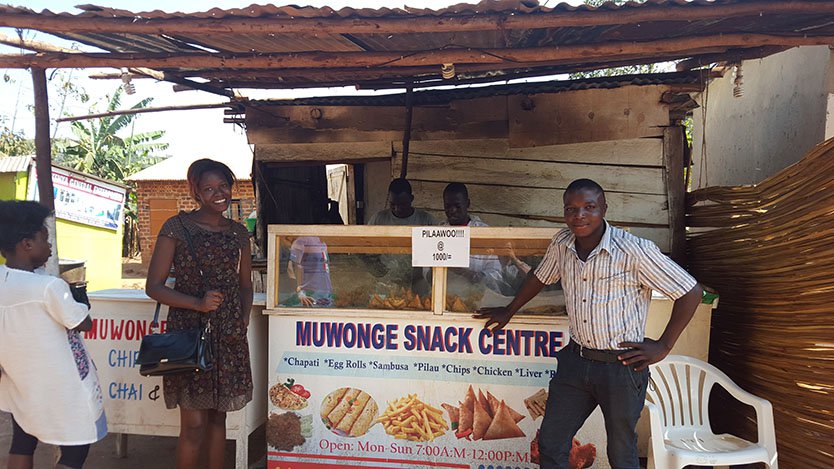 While in senior three, Vincent realized that he was struggling with the theory taught at class. This insight forced him to think of other options that can help him achieve his goals beside from staying at school. He decidet on asking Education Matters e.V., to support him in vocational traning to prepare him for his career start. One of his visions was to one day be an employer himself and he worked ambitiously towards this goal.
With the help of Education Matters, Muwonge was able to get a training at the U.C.C Vocational Training Institute, where he decided to do a certificate in Hotel and Catering operations. He first did a certificate which took him a full year and he is still continuing with it to obtain a diploma.
When he finished his certificate, plans went on: Education Matters offered him one million Ugandan shillings as initial capital to start up his own business, basing on what he had studied at the vocational training institute: He set up a shop where he makes and sells chapattis, samusas, rolex (eggs and chapatti) kikomando (beans and chapattis).
In the meantime he employs two people, who help him running the business especially when he is gone for classes. His employees receive not only a monthly salary but also a free lunch plus transport every day.
Due to his business, Vincent is able to pay the rent for his business as well as the rent of his house on Salaam Road where he resides. Furthermore he takes care of his younger sister who stays with him.
At 20 years, Vincent had managed to achieve some of his desired goals especially the ones for being self employed and being an employer.
He said, "I want to thank my sponsor for being so good to me, for making me who I am. May God reward him more and more, may he live to see the fruits of his labor. I love him so much."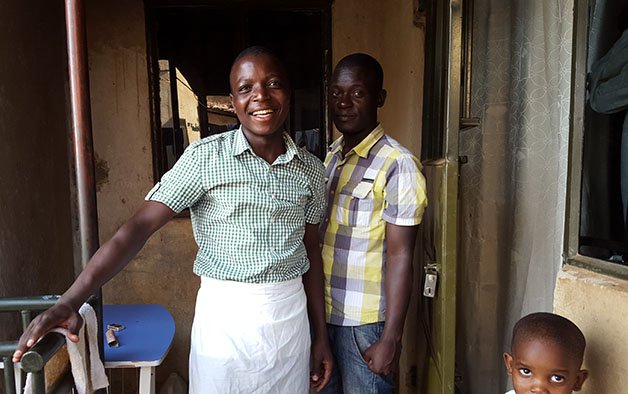 Diese Seite in Deutsch anzeigen